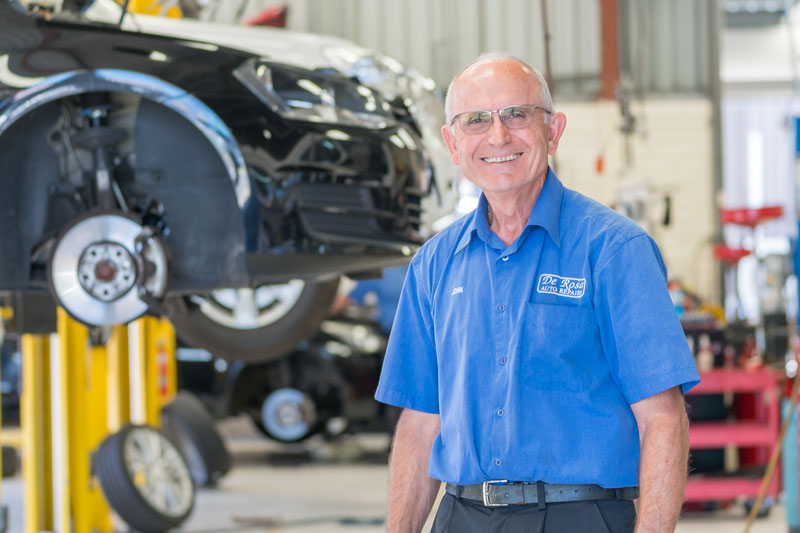 Completing his apprenticeship in Waroona in 1972, John stayed with the workshop that trained him for two years, before moving to Claremont to continue plying his trade with a Golden Fleece service station. Shortly after John and his wife opened De Rosa Alfred Cove Garage, which rebranded and moved to its current Myaree location in 1991.
Today, John and his team of seven dedicated auto repairers, technicians and admin staff are ready to help drivers with their automotive needs, whatever make or model you drive. We pride ourselves on having been able to help drivers for as long as we have – any workshop open for 45 years has only done so by earning the trust of its customers.
To find out more about our services, or to book your vehicle in for repairs, get in touch with our friendly staff today.
cONTACT US